Kevin McCloskey has done it again! Join us as we welcome Kevin McCloskey to the Wildlands Conservancy, at the Pool Wildlife Sanctuary in Emmaus. He will meet & greet children of all ages, share his fabulous new book, Something's Fishy, along with some of his other incredible titles, like We Dig Worms! Rumor has it we may even have some WORM RACES!
This event is free, however a donation of $10 per family to the Wildlands Conservancy is appreciated.
To register, visit: http://www.wildlandspa.org/meet-the-author-somethings-fishy-may-6/
We recommend you pre-order your book (below) to ensure we have enough copies of the title(s) you would like at the event. 15% of all book sales for this event will be donated to the Wildlands Conservancy with our thanks. Select 'pay at store' and indicate in the comments you will be attending the event, and your book will be waiting for you! Cash, Paypal, and all Credit Cards will be accepted at the event.
Event date:
Saturday, May 6, 2017 - 11:00am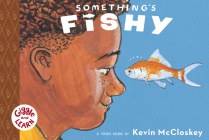 $12.95
ISBN: 9781943145157
Availability: Usually Ships in 1-5 Days
Published: Toon Books - April 4th, 2017
---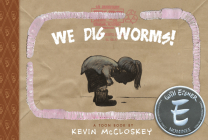 $12.95
ISBN: 9781935179801
Availability: Usually Ships in 1-5 Days
Published: Toon Books - April 14th, 2015
2016 Eisner Nominee
School Library Journal Best Books of 2015
"Beginning readers who tunnel through this upbeat first introduction will 'dig' them too."—Kirkus Reviews

"McCloskey comes not to bury worms (they can handle that themselves) but to praise them in a guide to annelids that manages to be reverent in its irreverence."—Publishers Weekly (starred review)

"This paean to the worm is a winning combination of facts and gross-out fun." – New York Times

"An excellent primer for worm enthusiasts and an excellent easy reader for graphic-novel fans." – Booklist
---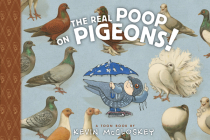 $12.95
ISBN: 9781935179931
Availability: Usually Ships in 1-5 Days
Published: Toon Books - April 19th, 2016
"Budding naturalists who dug We Dig Worms! will, well, coo over this similarly enlightening accolade . . . Another feather in McCloskey's cap." - Kirkus Reviews STARRED REVIEW

". . . smoothly mixing naturalism with offbeat visual humor." - Publishers Weekly STARRED REVIEW

"Funny and informative, this attractive work of graphic nonfiction offers emerging comics readers an intriguing look at a commonly dismissed and ignored animal." - School Library Journal
---